The Revival Is Here
Download a fully functional version of Medal of Honor: Allied Assault (including its expansions Spearhead and Breakthrough) with the latest community patches for free. Download the full game for PC now. Play single-player and multiplayer MOHAA, MOHSH, and MOHBT games for free!
Medal of Honor: Revival Edition comes with Allied Assault, Spearhead, Breakthrough, the in-game server browser patch written by the X-Null community, a desktop server browser utility, a widescreen custom resolution utility, file utilities, a mod manager, the latest official patches, the latest NO CD patches, and more! No discs or keys are required to play single-player or online. Revival Edition also includes patched server binaries to make hosting a server and having it show up in the new community supported master server extremely easy.
You cannot buy a functional version of Medal of Honor any more. As a result, in an attempt to keep the community alive and attract new players, Medal of Honor: Revival Edition is available to all for free and is a breeze to install and play on all modern operating systems. Double click on the installer, pick a directory to extract the files, and then double click on the desktop shortcuts to play. It's that easy.
Why Revival Edition?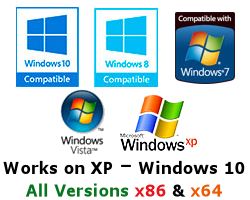 MOHAA (including Revival Edition) will NOT run on some Intel Integrated Graphics Chipsets due to limited OpenGL support. Requires OpenGL 1.x and 2.x support (all Nvidia and ATI cards work fine). May affect laptop users.
On July 16, 2014, GameSpy support was shutdown for Medal of Honor: Allied Assault (MOHAA), Medal of Honor: Spearhead (MOHSH), and Medal of Honor: Breakthrough (MOHBT). Other games that relied on GameSpy technologies have also been affected. GameSpy powered the in-game online server browser. Without the community patch that was released to replace the old GameSpy functionality, game servers can no longer be found in game. Revival Edition includes the latest patches and fixes to make sure you can still find game servers in-game to play multiplayer online.
Play single-player or multi-player with Revival Edition. Everything works and is so easy to run.
Version Info
Latest version: 2.0 | View MD5 Hashes
Version 2.0 of Medal of Honor: Revival Edition has been released on December 8th, 2015. This version includes several improvements, fixes, and additional community written utilities. Enjoy.
Torrent Download Links
File Share Download Links
Direct Download Links
For Linux
MOH: Revival Edition also natively works in Linux. There are a few video glitches and sound issues, but it works OK. There are occasional crashes when changing options, but the game runs smoothly for the most part. It obviously runs better on Windows, but hey, at least you have a native Linux option.
An installation script has been created to work with all of the supported Ubuntu LTS releases. It should work on Ubuntu 14.04, 16.04, and 18.04. The script has been tested on Ubuntu 14.04 and Ubuntu 18.04 x64.
To run the script, open a terminal window, and paste the following:

cd ~/Downloads
wget -N "http://mymoh.tk/files/moh_revival_linux.tar.gz"
tar xvfz moh_revival_linux.tar.gz
sudo bash moh_revival_linux2.sh

If the game crashes when quitting the game or when adjusting options, switch to a virtual terminal by pressing Ctrl + Alt + F2. Login as the user running MOHAA, and run the following script to stop the game:

bash ~/scripts/kill_mohaa.sh

Switch back to the GUI X session by pressing Ctrl + Alt + F7.
JDownloader
JDownloader is an excellent free download manager that makes downloading large files easy and is less prone to transfer errors. We recommend it for downloading this large package, but it is not required.
---
MOHAA Revival Website URLs